If you are looking for a home care agency that is committed to providing you with exceptional service, choose APB Home Care. Since 2009, we have been dedicated to helping our clients remain safe and comfortable in their homes. Being at home in a familiar place has proven to be an effective emotional healer. Clients tend to have a greater sense of wellbeing when they are in the comfortable surroundings of their own home. We focus on helping our clients maintain a much better quality of life. APB Home Care knows that being a caregiver for a loved one can be challenging. We are here to keep you from feeling stressed, worn out, and tired. Our caregivers are available to provide compassionate and reliable care so that you can have peace-of-mind knowing your loved one is in good hands. APB Home Care offers 24/7 care. We are available for overnight services, short-term, long term, holidays, and weekends. If you are planning a vacation or a getaway and you need temporary in-home care for your loved one, we are available.

quality personal care services
Trust Our Dependable Caregivers
At APB Home Care, we provide the kind of care we would want for our own loved ones. We understand that using external help requires a significant amount of trust. Thus, our company employs only the best caregivers who are experienced and thoroughly screened so you can rest assured that your loved ones are in good hands. If you need further details about our home care services, feel free to call us. Our staff members will be more than happy to assist you.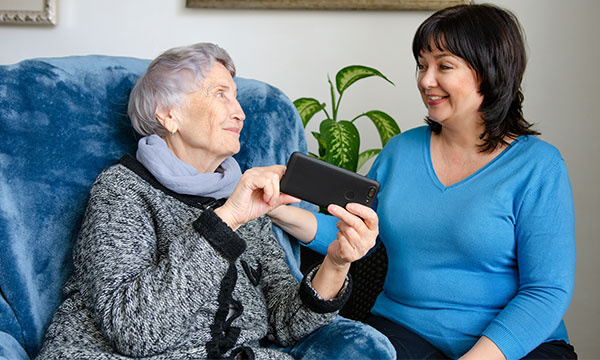 Why Choose APB Home Care?
We are licensed and insured, and have been in business since 2009.


We tailor a care plan designed to meet your unique needs, preferences and interests.


Our caregivers are carefully screened and thoroughly trained to provide exceptional care.



We are a small locally owned business. Our Agency Director is available 24/7 to answer your calls.
We have an Electronic Visit Verification for in home care services.



This ensures by GPS tracking that the aide assigned to our clients is at your home location providing the services outlined in the care plan.



We hold our caregivers accountable for being reliable to provide your services on the date of service until the end of scheduled service.
We perform background checks and screening for all caregivers.


We provide peace of mind for families.


We provide our services 24/7.


We have professional and reliable caregivers.


We offer affordable home care services.


Some of our caregivers are bilingual. Hablamos Español.