Caregiving Opportunities for You
Browse Our Available Caregiving Jobs
Looking for caregiving opportunities? Join our team at APB Home Care.
For us, caregiving is a labor of love.
We offer Competitive Pay, Direct Deposit, Caregiver appreciation gift cards, Bonuses for Referrals, the opportuntity to attend CNA school and more!
Minimum job requirements:
Possess reliable transportation and ability to be on time to assigned shifts
Ability to communicate with clients in a friendly, professional and respectful manner
Ability to treat and care for clients with dignity and respect
Lifting is required at times. Must have the ability to complete all ADL's with clients
Must have the ability to work safely and independently in the residents home
Must be compassionate and have the willingness to carry out duties
No certification required. We will help you grow your career as a cargiver.
We are hiring CNA ,PCA and individuals with no experience who are willing to be trained as a professional caregiver. Join our team!
Apply Now!Apply Now!

A Team of Dedicated Caregivers
Caregiving comes with the great privilege and responsibility of witnessing and participating in other people's life experiences, in both happy and difficult times. Here at APB Home Care, we recognize that caregivers play a crucial role in the delivery of quality home care services. Caregivers assume several roles, acting as an aid, friend, supporter, and more. It takes great professional skills to promote one's independence and general well-being.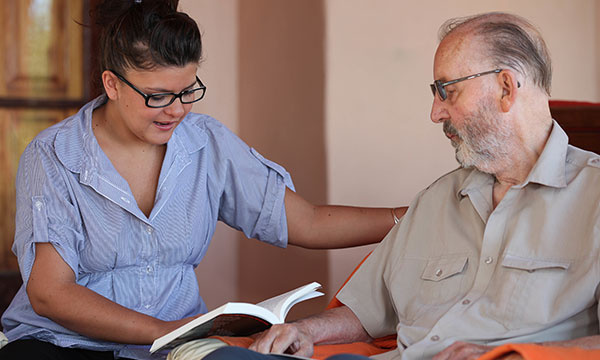 Start Your Caregiving Career With Us
At APB Home Care, we consider our
professional caregivers
as our most important asset. Aside from providing home care, professionalism, honesty, flexibility, and a positive attitude toward customers, each of our caregivers has an exceptional emotional capability to develop and nurture relationships with our clients. We would like you to be one of us. For more details about caregiving opportunities, contact us.